This Teacher Talk is proudly offered in partnership with Mass Insight Education & Research (Mi). Learn more about Mi here. 
---
Description: ChatGPT and other similar technologies can empower educators to personalize learning, automate routine tasks, and provide valuable insights into student progress. Teachers need to embrace ChatGPT and AI to adapt to the evolving educational landscape and better prepare students for an AI-driven future.
Join us for this engaging and informative webinar led by professors, researchers, and educators all coming together to explore the dynamic world of AI in the classroom.
This 60-minute session will provide valuable insight into the innovative ways AI technologies can enhance the teaching and learning experience. This panel of experts will dive into practical applications that will matter in your classroom tomorrow and beyond. Whether you're a tech-savvy teacher or new to the concept of AI in education, this webinar will cater to your needs, offering practical tips and inspiring examples that can be immediately implemented.
This is the future... y'all come.
NOTE: All registered participants will receive an email approximately 48-72 hours before the start of the event with a URL to join the Zoom meeting. Please look in your junk or spam folders for this important email.
Facilitator: Dr. Brandon Abdon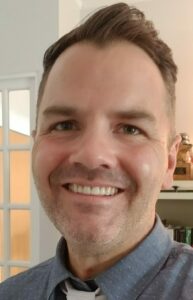 Dr. Brandon Abdon is a former English teacher who has been doing instructional design, school coaching, and professional development around the intersection of composition, literacy, literature, pedagogy, and technology for over a decade. A fellow of the National Writing Project, Brandon believes in the power of writing daily in the classroom.  He also knows that all students have a path to literacy when engaged and challenged suitably.  He likes to read and play sports but does both of them slowly and only one of them well. He has been married to his brilliant wife, Angela, since 2008 and has two sons, Hilton and Dorian.
He has consulted for or served in some capacity with a number of organizations, including the National Council of Teachers of English, the National Writing Project, the Bluegrass Writing Project, the Kentucky Council of Teachers of English, the National Math-Science Initiative, and others.  In addition to consulting and professional development, he has been on staff with the College Board's Advanced Placement Program and Savvas K-12 Learning Services (Formerly Pearson K-12 Learning Services).  While at the College Board, he led the development of the current course and exam descriptions for both Advanced Placement English courses, including creation of course skills, revision of exam guidelines, and the development of analytical scoring.
Along with experience in an array of organizations, he holds advanced degrees in both English and Education - including a Doctorate in English Pedagogy - and certification as both a teacher and an administrator.  During his full-time work in high school classrooms, he was recognized with the National Council of Teachers of English "High School Teacher of Excellence" award in 2010.  He has also worked at the University of Kentucky and Georgia State University teaching courses including English Composition 1, Introduction to Literature, Literature for Teachers, Composition for Teachers, and others.
---
Facilitator: Dr. Carl Whithaus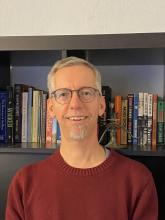 Carl Whithaus is a Professor of Writing and Rhetoric at the University of California, Davis. His research areas include the impact of information technology on literacy practices, writing assessment, and writing in the sciences and engineering. His three books include Multimodal Literacies and Emerging Genres (University of Pittsburgh Press, 2013), Writing Across Distances and Disciplines: Research and Pedagogy in Distributed Learning (Routledge, 2008) and Teaching and Evaluating Writing in the Age of Computers and High-Stakes Testing (Erlbaum, 2005).
He was Director of the University Writing Program from 2011 through 2018. He has also served on the National Assessment of Educational Progress (NAEP) Planning Committee for 2011-2019 Writing Standards Framework, the editorial board for Kairos, and the National Council of Teachers of English (NCTE) Best Practices for Online Writing Instruction (OWI) Committee (2007-10). He has taught courses ranging from first-year writing to graduate-level classes in traditional, hybrid, and distance learning environments. His articles have appeared in Composition Studies, Technical Communication Quarterly, Kairos, Assessing Writing, and The Journal of Basic Writing. He has served as principal investigator for the journal Splash! milk science update since 2017 and as editor for the Journal of Writing Assessment since 2015.
His current research projects include: exploring potential modifications to microblogs to leverage knowledge produced "swarming" content/users, examining the relationships among claims and evidence in the writing of professional biologists and environmental scientists, "wayfinding" as a metaphor for writing development in early career professional writers, and procedural rhetorics in social media writing environments.
Carl earned his Ph.D. at the City University of New York (CUNY); he has taught at Stevens Institute of Technology, Old Dominion University, and the University of California, Davis.
---
Facilitator: Matt Cone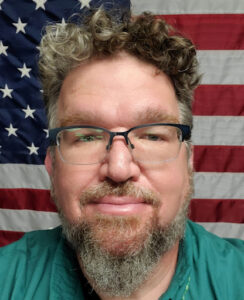 Matt Cone has been a teacher at Plano Senior High School in Plano, TX, since 1997.  He teaches AP® US History and American Studies, which combines AP® US History and AP® English.  He has been a College Board consultant since 2001.  He has served in leadership roles for both the short answer question and long essay at the AP® US History Reading.  He has a B.A. in American Studies from Southwestern University in Georgetown, TX, and a M.Ed. in Teacher Leadership from Lamar University in Beaumont, TX.
Tickets are not available as this event has passed.