Jericho Brown is one of the most accomplished modern poets of our generation: his National Book Award finalist and Pulitzer Prize-winning The Tradition manifests themes of oppression, identity, subjugation, passion, and hegemony. Hailing from Shreveport, Louisiana, Brown's poetry illuminates the issues American students and society must reckon with. To expose students to Brown's poetry is to honor student experience and enliven cultural pedagogy. In this session, we will read and analyze Brown's poetry for themes, aesthetic, style, and meaning so students can see themselves.
Presenter: Justin Overacker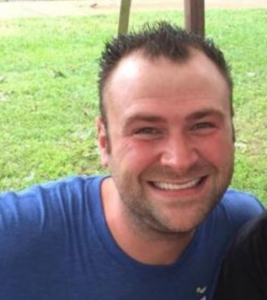 A zany and gregarious eleven-year-educator, Justin Overacker teaches sophomore English at Wossman High School, an inner-city, Title I school in northeast Louisiana. Mista O, as his students call him, also serves his district as an ELA Content Leader, a Mentor Teacher, a Teacher Leader, and resident wordsmith aficionado. A lover of YA and realistic fiction, Justin adores extracurricular professional fun and traveling due to his involvement with his state's assessment committee and the International Literacy Association's Adolescent Literacy committee. A nominee for 2020 Louisiana State Teacher of the Year, his sophomores had the highest progress growth in the entire state of Louisiana in 2018 and the third highest progress growth in 2019—a distinction that prompted him to pursue his National Board certification.
Tickets are not available as this event has passed.