Flash Fiction — with fewer than 1500 words — has always been a popular subgenre for readers. In the last several years, more and more teachers have begun to value it as a tool in English classrooms — including in AP® Literature classrooms. The actual AP® Literature exam has even featured Flash Fiction as the prose essay prompt.
This teacher talk will feature experienced AP teachers and consultants sharing approaches to Flash Fiction in the AP® Literature classroom and introducing a new Applied Practice Teacher Resource Guide that focuses uniquely on Flash Fiction and short poetry in the Advanced Placement® classroom.
NOTE: All registered participants will receive an email approximately 48-72 hours before the start of the event with a URL to join the Zoom meeting. Please look in your junk or spam folders for this important email.
Facilitator: Dr. Brandon Abdon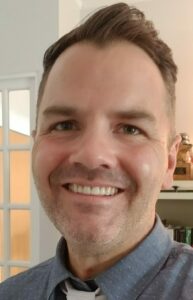 Dr. Brandon Abdon is a former English teacher who has been doing instructional design, school coaching, and professional development around the intersection of composition, literacy, literature, pedagogy, and technology for over a decade. A fellow of the National Writing Project, Brandon believes in the power of writing daily in the classroom.  He also knows that all students have a path to literacy when engaged and challenged suitably.  He likes to read and play sports but does both of them slowly and only one of them well. He has been married to his brilliant wife, Angela, since 2008 and has two sons, Hilton and Dorian.
He has consulted for or served in some capacity with a number of organizations, including the National Council of Teachers of English, the National Writing Project, the Bluegrass Writing Project, the Kentucky Council of Teachers of English, the National Math-Science Initiative, and others.  In addition to consulting and professional development, he has been on staff with the College Board's Advanced Placement Program and Savvas K-12 Learning Services (Formerly Pearson K-12 Learning Services).  While at the College Board, he led the development of the current course and exam descriptions for both Advanced Placement English courses, including creation of course skills, revision of exam guidelines, and the development of analytical scoring.
Along with experience in an array of organizations, he holds advanced degrees in both English and Education - including a Doctorate in English Pedagogy - and certification as both a teacher and an administrator.  During his full-time work in high school classrooms, he was recognized with the National Council of Teachers of English "High School Teacher of Excellence" award in 2010.  He has also worked at the University of Kentucky and Georgia State University teaching courses including English Composition 1, Introduction to Literature, Literature for Teachers, Composition for Teachers, and others.
---
Facilitator: Jerry Brown
Jerry Brown, a graduate of Abilene Christian University and Texas Christian University, has been teaching for fifty-five years.  His professional classroom experience spans small to large schools, private to public schools, and early childhood to college aged students.  He holds certifications in English, music, theatre, and speech.  He has taught music, speech, theatre, television production, and debate as well as acting and directing in various productions in school, community, and professional theatre and television.  For last 30 years, he taught all levels of Pre-AP and AP English and mentored both students and teachers.
As an AP consultant in English and Pre-AP English, he has served as an AP Literature Reader and Table Leader for the Educational Testing Service.  He has presented throughout Texas, Oklahoma, Arkansas, New Mexico, Florida, California, North Dakota, Minnesota, Georgia, Louisiana, and Alabama at AP conferences, summer institutes, and as a trainer for NMSI and Laying the Foundation.  He continues to mentor teachers and students as well as developing materials for students and teachers in Pre-AP English and AP English Language and AP English Literature.
---
Facilitator: Clair Antoon-Newton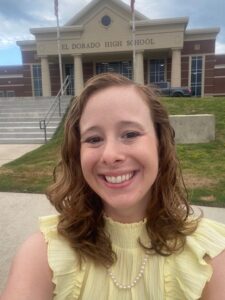 Clair Antoon-Newton is an educator and new teacher mentor for El Dorado High School. With ten years of classroom experience, she has taught AP Literature for the last eight years. She also works as an adjunct English instructor for South Ark College.
She has served for several years as an AP Reader, a Table Leader for the Arkansas AAIMS Mock Reading, and recently as a panelist on the AP Literature Standard Setting Panel.
Tickets are not available as this event has passed.