Students and teachers alike are often intimidated by poetry. And that's okay. Because it's hard. But it doesn't have to be. In this webinar, two experienced AP teachers who are also national and international consultants will provide a few, very common-sense approaches to help everyone develop the comfort to read it, think about it, and get it.
NOTE: All registered participants will receive an email approximately 48-72 hours before the start of the event with a URL to join the Zoom meeting. Please look in your junk or spam folders for this important email.
Presenters: Dr. Brandon Abdon and Rebecca McFarlan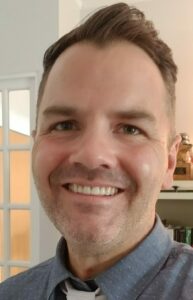 Dr. Brandon Abdon is a former English teacher who has been doing instructional design, school coaching, and professional development around the intersection of composition, literacy, literature, pedagogy, and technology for over a decade. A fellow of the National Writing Project, Brandon believes in the power of writing daily in the classroom.  He also knows that all students have a path to literacy when engaged and challenged suitably.  He likes to read and play sports but does both of them slowly and only one of them well. He has been married to his brilliant wife, Angela, since 2008 and has two sons, Hilton and Dorian.
He has consulted for or served in some capacity with a number of organizations, including the National Council of Teachers of English, the National Writing Project, the Bluegrass Writing Project, the Kentucky Council of Teachers of English, the National Math-Science Initiative, and others.  In addition to consulting and professional development, he has been on staff with the College Board's Advanced Placement Program and Savvas K-12 Learning Services (Formerly Pearson K-12 Learning Services).  While at the College Board, he led the development of the current course and exam descriptions for both Advanced Placement English courses, including creation of course skills, revision of exam guidelines, and the development of analytical scoring.
Along with experience in an array of organizations, he holds advanced degrees in both English and Education - including a Doctorate in English Pedagogy - and certification as both a teacher and an administrator.  During his full-time work in high school classrooms, he was recognized with the National Council of Teachers of English "High School Teacher of Excellence" award in 2010.  He has also worked at the University of Kentucky and Georgia State University teaching courses including English Composition 1, Introduction to Literature, Literature for Teachers, Composition for Teachers, and others.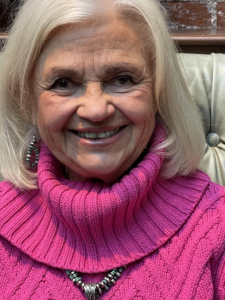 Rebecca McFarlan is a National Board Certified teacher who has taught English on both high school and college levels for 39 years. She has 35 years of experience teaching both the AP English Literature and the AP English Language courses.  For the past 20 years she has been a reader, and more recently a table leader, for the AP English Literature Exam. In 2021-22 she was a question leader. She has taught in both urban and suburban districts in the Cincinnati and Northern KY. At Indian Hill High School in Cincinnati Rebecca served as Instructional Leader for grades 9-12 and the English Language Arts Program Leader for Kindergarten -grade 12. She is a College Board Consultant for AP English Literature, AP English Language, and the AP Research.
Over the past 23 years she has facilitated workshops both nationally and internationally. Rebecca has conducted AP and PreAP workshops in China since 2012 focusing on English curriculum for Chinese students. For the past nine years she has served as a coach and mentor to teachers and other College Board consultants. In 2011 she became a College Board consultant trained to work as an English coach with districts on a sustained basis.  She served on the College Board's Instructional Development Committee to help develop instructional materials for teachers of AP Literature. Rebecca co-authored the article "Bridging the Grammar Gap: An Interdisciplinary Approach" which appeared in The English Journal in January 2003. In 2004 she received the Martha Holden Jennings Master Teacher award. She developed three online workshops for AP Central, contributed to the AP Literature Mentor materials, and worked on the development of several PreAP workshops. She co-authored Perfection Learning Company's AP Literature and Composition.
Tickets are not available as this event has passed.