Teacher Talk: Something Old, Something New : Old and New Texts to Enrich the Literature Course (AP English Literature and Composition)
December 3, 2020 @ 5:30 pm

-

6:30 pm

CST

Free
If literature as a field of study is going to survive, then it falls on us as teachers of it to make it matter. Not for us, but for the students sitting in our courses. We know the field, but we also know that - like any artform - it is constantly evolving.  How can we ground students in a tradition that many think matters while also moving them along in their own traditions and their own perceptions of literature?  This session will look different approached to pairing, supplementing, and organizing texts to provide experiences with varied texts.
Facilitator: Dr. Brandon Abdon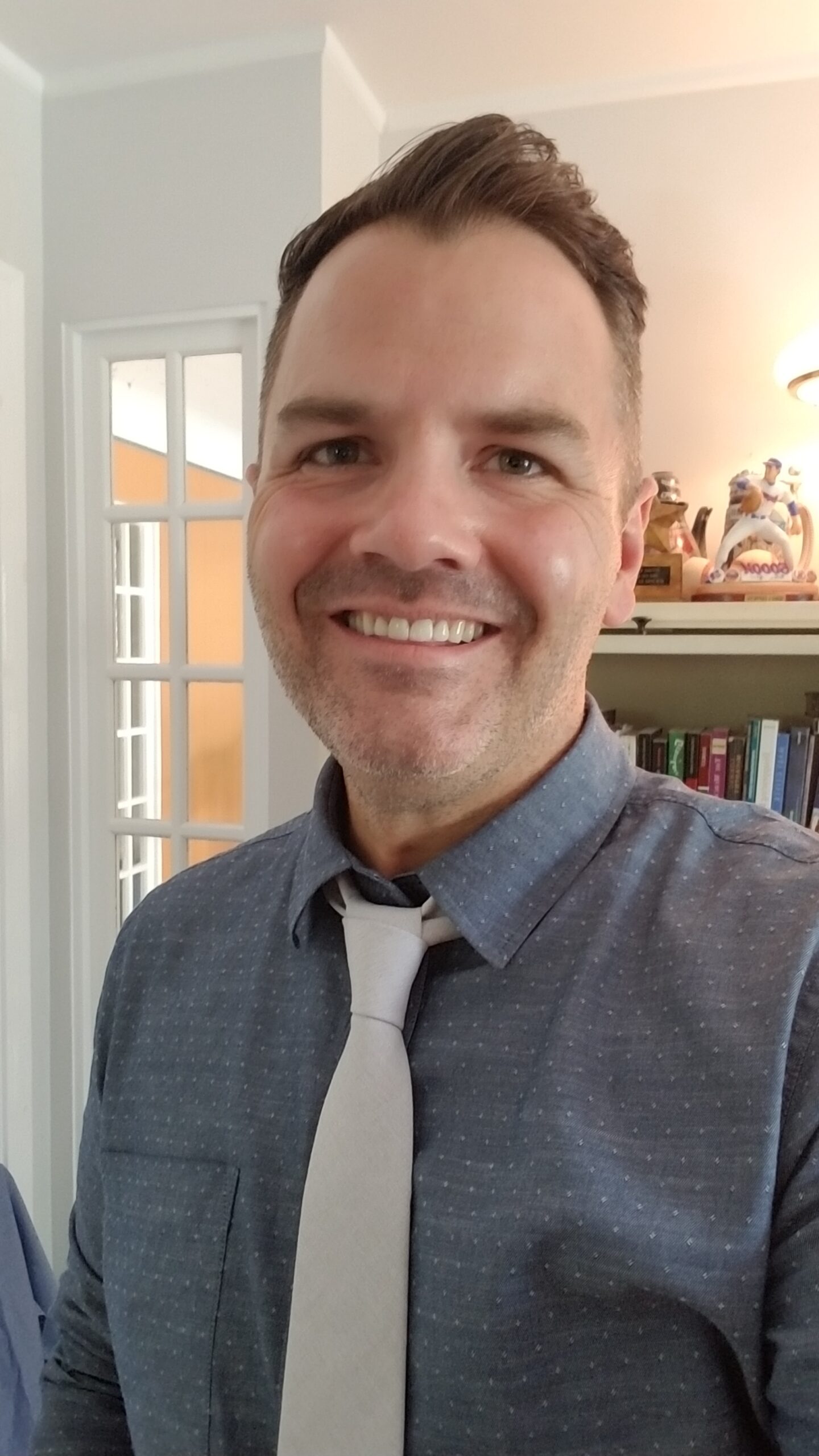 Dr. Brandon Abdon is a former English teacher who has been doing instructional design, school coaching, and professional development around the intersection of composition, literacy, literature, pedagogy, and technology for over a decade. Currently, he serves as a curriculum and assessment implementation coach in the Cincinnati Public Schools working with Savvas K-12 Learning Services. A fellow of the National Writing Project, Brandon believes in the power of writing daily in the classroom.  He also knows that all students have a path to literacy when engaged and challenged suitably.  He likes to read and play sports but does both of them slowly and only one of them well. He has been married to his brilliant wife, Angela, since 2008 and has two sons, Hilton and Dorian.
He has consulted for or served in some capacity with a number of organizations, including the National Council of Teachers of English, the National Writing Project, the Bluegrass Writing Project, the Kentucky Council of Teachers of English, the National Math-Science Initiative, and others.  In addition to consulting and professional development, he has been on staff with the College Board's Advanced Placement Program and Savvas K-12 Learning Services (Formerly Pearson K-12 Learning Services).  While at the College Board, he led the development of the current course and exam descriptions for both Advanced Placement English courses, including creation of course skills, revision of exam guidelines, and the development of analytical scoring.
Along with experience in an array of organizations, he holds advanced degrees in both English and Education - including a Doctorate in English Pedagogy - and certification as both a teacher and an administrator.  During his full-time work in high school classrooms, he was recognized with the National Council of Teachers of English "High School Teacher of Excellence" award in 2010.  He has also worked at the University of Kentucky and Georgia State University teaching courses including English Composition 1, Introduction to Literature, Literature for Teachers, Composition for Teachers, and others.
Recently, his research and reading have revolved around inclusion of marginalized voices in English classrooms and the power of including a variety of experiences in texts.  Having just published his first book - Advanced Placement English Language and Composition (Perfection Learning, 2020) - he is hard at work on the companion for the literature course, due out in the Summer of 2021.
Related Events