With recent changes to the Advanced Placement English Language multiple choice questions, many teachers have been at a loss for resources aligned to these changes. Applied Practice has partnered with AP English teachers, consultants, and authors as well as original writers of the Course and Exam Description to provide completely aligned multiple choice questions for common texts and topics in the AP® English Language classroom.
Join us as we discuss upcoming revisions to the Applied Practice library of resources. Attendees will receive a complimentary copy of the NEW AP® aligned edition of Applied Practice in Nonfiction Selections.
Presenters: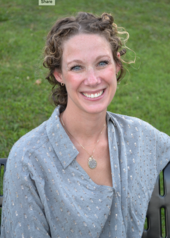 Lauren Peterson currently teachers AP Language and Composition, Dual Credit, and Senior English at Highlands High School in Fort Thomas, Kentucky where she has worked for 13 years. Before this position, Lauren served as a curriculum and instructional coach in Duval County, Florida; she has continued to serve as a writing coach, department chair, and literacy leader. Lauren has trained new and experienced AP Language teachers on exam strategies, curricular content, reading selections, and instructional methods for many years.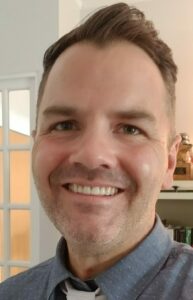 Dr. Brandon Abdon is a former English teacher who has been doing instructional design, school coaching, and professional development around the intersection of composition, literacy, literature, pedagogy, and technology for over a decade. Currently, he serves as a curriculum and assessment implementation coach in the Cincinnati Public Schools working with Savvas K-12 Learning Services. A fellow of the National Writing Project, Brandon believes in the power of writing daily in the classroom.  He also knows that all students have a path to literacy when engaged and challenged suitably.  He likes to read and play sports but does both of them slowly and only one of them well. He has been married to his brilliant wife, Angela, since 2008 and has two sons, Hilton and Dorian.
He has consulted for or served in some capacity with a number of organizations, including the National Council of Teachers of English, the National Writing Project, the Bluegrass Writing Project, the Kentucky Council of Teachers of English, the National Math-Science Initiative, and others.  In addition to consulting and professional development, he has been on staff with the College Board's Advanced Placement Program and Savvas K-12 Learning Services (Formerly Pearson K-12 Learning Services).  While at the College Board, he led the development of the current course and exam descriptions for both Advanced Placement English courses, including creation of course skills, revision of exam guidelines, and the development of analytical scoring.
Tickets are not available as this event has passed.