"You're much stronger than you think you are. Trust me." – Superman
Recent events have taken a toll on our students and have revealed not only academic but emotional and psychological conflicts as well. As educators we now find ourselves more than ever on the front line teaching not only reading and writing but also helping our students see and embrace their "humanness" – the fact that they have stumbled, they have wavered. Nonetheless, they have risen and accomplished great triumphs.
This reading and writing mini-unit allows students to re-visit their Superheroes by engaging in important discussions concerning issues such as politics, media, and society. Most importantly, though, students will be given multiple opportunities to self-reflect and to better understand their place in an ever-changing and challenging world.
Facilitator: Ruben Rodriguez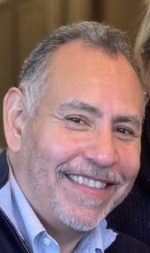 Ruben Rodriguez is a renowned AP® expert with over 30 years of high school and college classroom and consulting experience. Based out of Austin, Texas, Ruben has trained and mentored AP® English Language teachers around the country through customized workshops, APSI's, and mock AP® Readings. He has been a Reader, a Question Leader and a Table Leader for the AP® Language Exam Reading. He is also a member for the SAT® Development Reading Committee and the acting State Director of the UIL Ready Writing Contest for Texas high school students.