The Digital Resource Site License was designed to give districts and school systems access to thousands of practice questions in one convenient repository. As teachers collaborate in planning and in creating teaching strategies, they can better support their students as they prepare for standardized exams by picking and choosing practices from several different titles that will best fit into their existing curricula.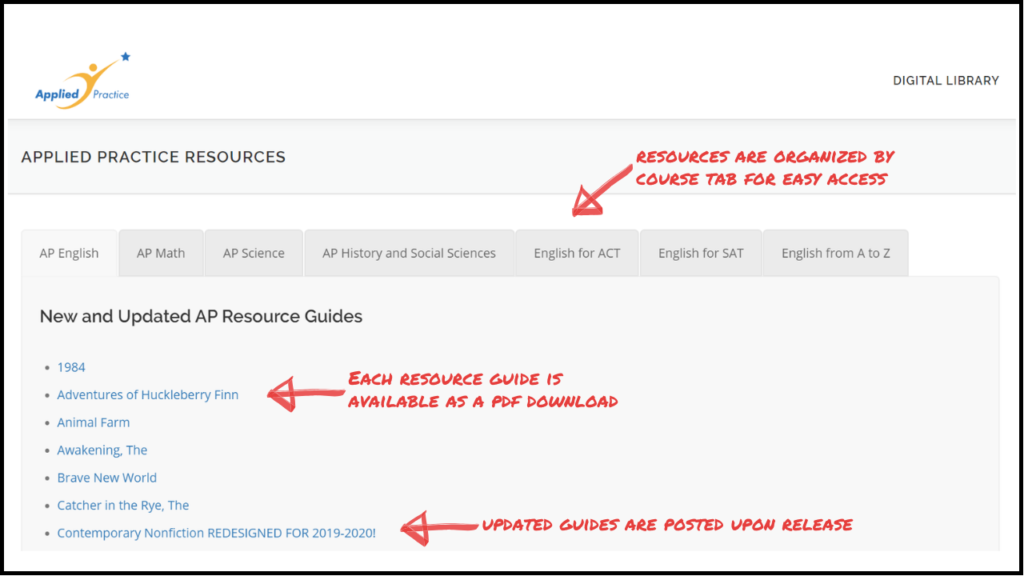 Benefits of the Digital Resource Site License
Quick access to PDF versions of the library of Applied Practice resources. Simply login to the Applied Practice website and download.
Flexibility to pick and choose from over 15,000 practice multiple-choice and free response questions.
Savings! Site Licenses are available for small, medium, and large school systems.
Access to new or revised guides is automatically available on the site.
Available Licensing Options
Applied Practice Site License 
Includes access to digital copies of AP English, AP Math, AP Science, AP Social Studies, ACT English, SAT English, and English from A to Z products.
Note: The majority of resources included are for ELA courses, but our math, science, and social studies AP resources have been included at no additional cost. These courses are currently under development and in the future will have their own course-specific site license.
For a complete list of titles included in the Applied Practice Site License, see below or click here.
---
To request a quote or for more information, please submit the form below.